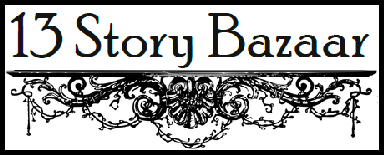 13 Story Bazaar
This is a pamphlet supplement & adventure for fantasy tabletop RPGs. You roll dice to create a tower of random stores with random events at each floor. It's good for a light side diversion, or can be ran as a one-shot.
The creature stats in the pamphlet are for Knave. You could easily replace those with stats from any other game. The core experience isn't system specific.

If you like this, please check out my other pamphlet, The Library Beneath the Sands.

Download
Click download now to get access to the following files: